24 Mar

Little League field signs and sponsor recognition banner printing in New Jersey

Little League season is just around the corner. Typestries creates sponsor signs, fence banners, outfield graphics, feather flutter flags, team flags, and photo event banners and backdrops to keep your field looking great and your team players, coaches, and sponsors happy! Here's a long run of fence banners rolling off of our large HP Latex printer, awaiting finishing.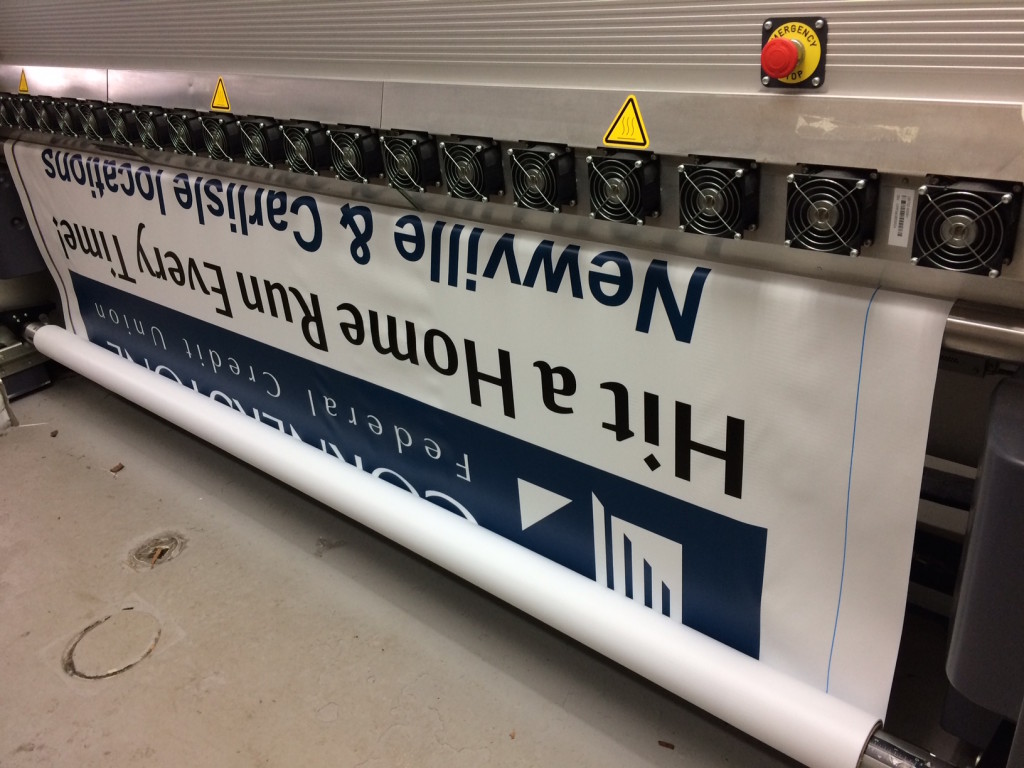 We create all types of sports venue signs: pennants, banners and flags including outfield fence signs, bleacher wraps, backstop mesh banners, scoreboard graphics, team photo banners, and all types of sponsor recognition signage.
There's a feeling you get when you step onto a beautiful green field complimented with professional signage. It elevates the entire look and feel, and motivates the team and the community. Professional imaging of your field by Typestries will set your club apart from the rest, and sends a clear message of care and support for the players and the sport.
Typestries can coordinate your entire sponsor signage program' including securing art, and obtaining proof approval from sponsors, saving your volunteers valuable time and freeing up resources. We can install and remove signs for off-season storage. And we're available for on site consultation to identify new sponsorship opportunities for your fields and clubhouses.
Finally, we are happy to support those that support us. We graciously offer our own sponsorship when you reward us with your signage work. Life's a two-way street, after all. Give us a call today, and let's get your ballfields looking great.