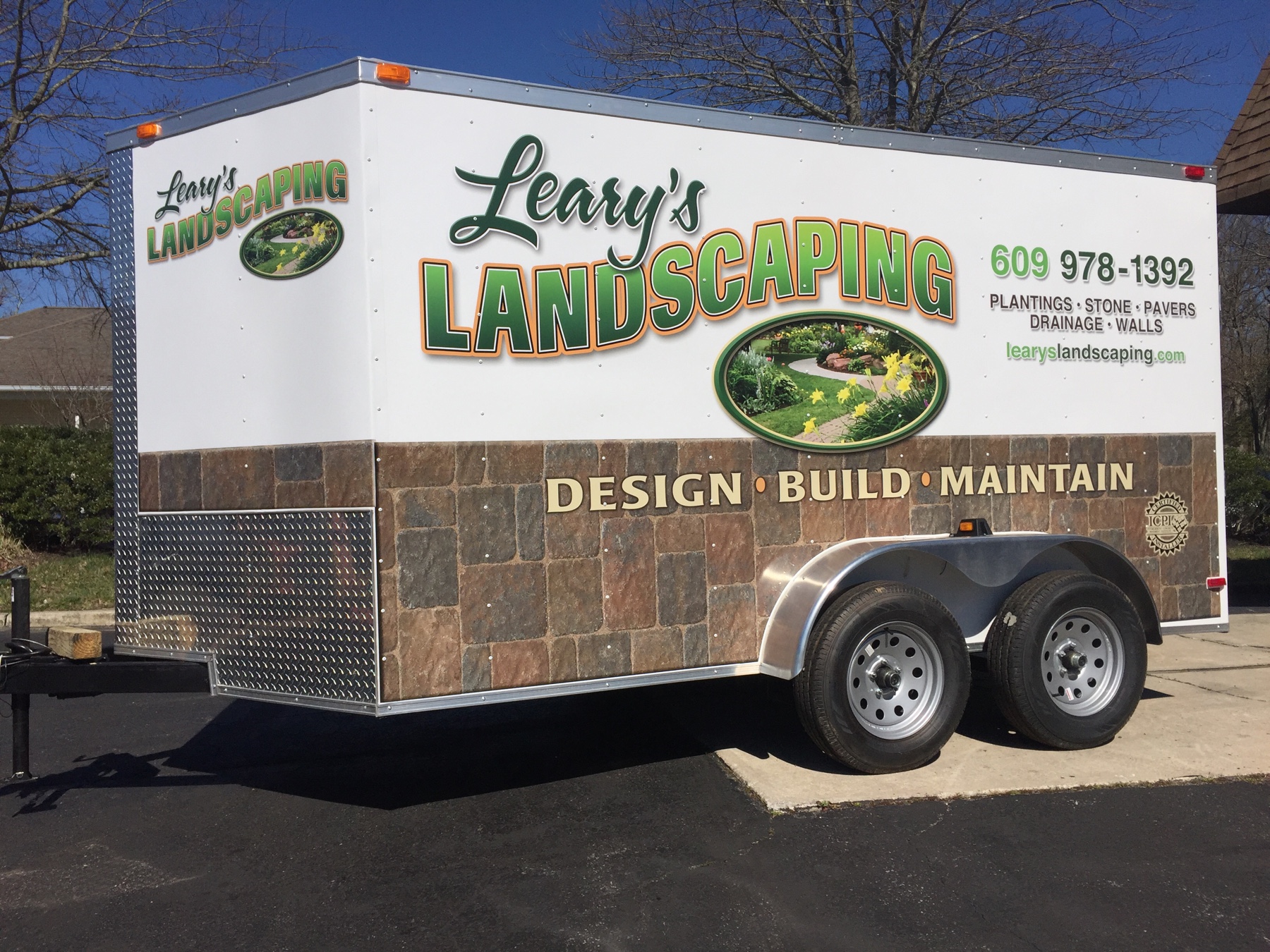 05 Sep

Wrapping work trucks and trailers near me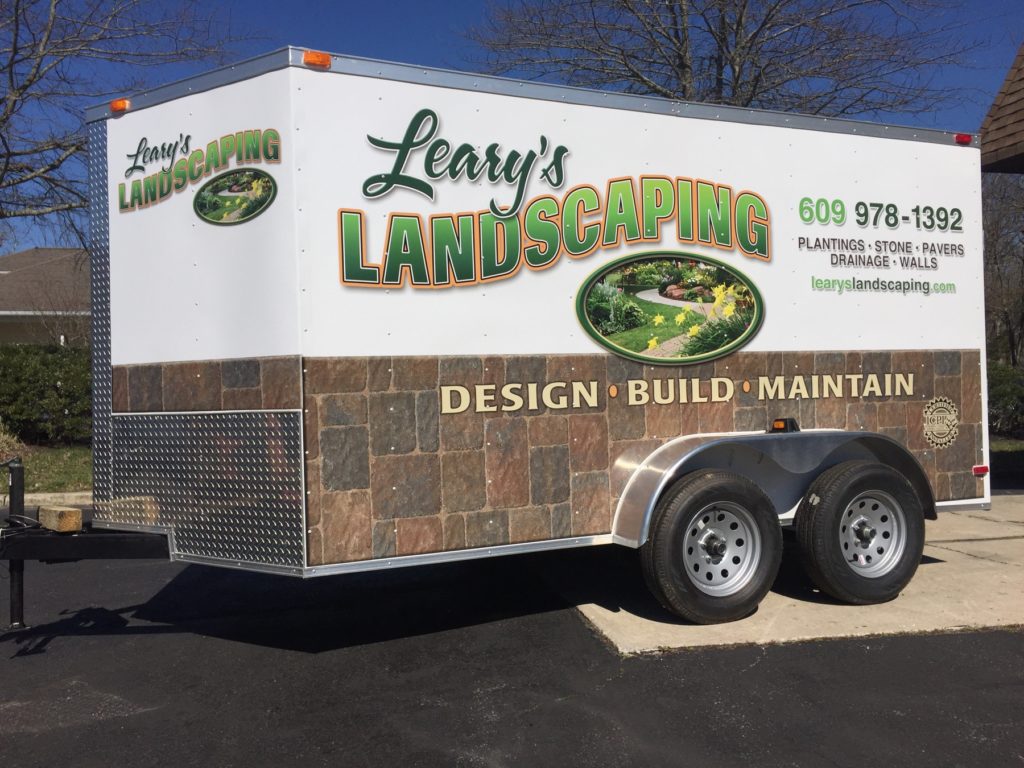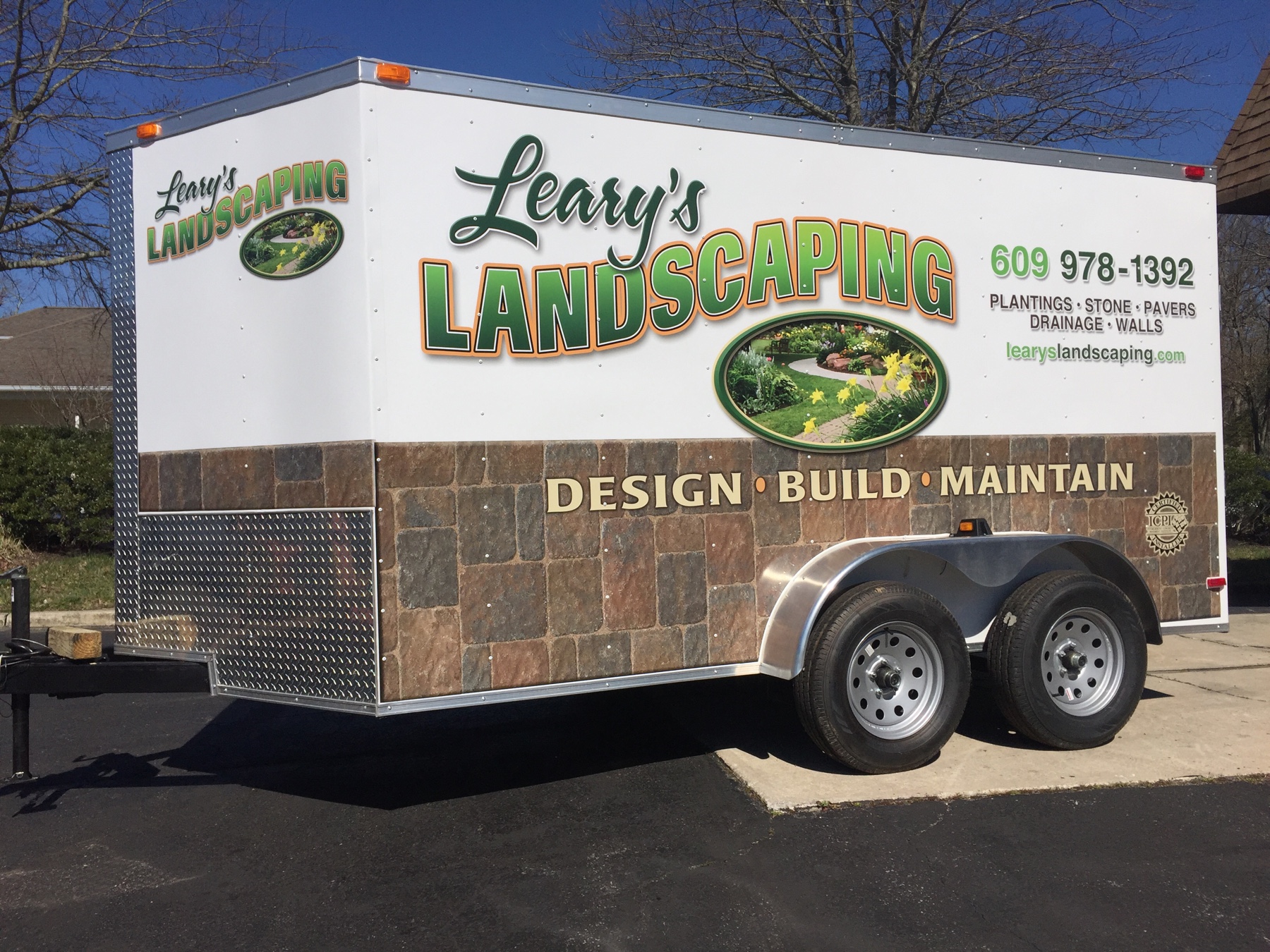 Leary's landscaping is utilizing this work trailer and work truck with new vinyl wrap graphics. Vehicle wrap services from Typestries include fleet vehicle wraps such as this full trailer wrap. Business wraps are a great way to get your work truck fleet noticed and working as a marketing and advertising tool. Some of the best branding opportunities happen for our commercial clients through the use of vinyl vehicle wraps and vehicle lettering. Advertising vehicles truly work to reinforce your brand, drive engagement, and create new sales leads.
For this project we utilize 3M controltac 180CV3 vehicle wrapping vinyl. We pair this with a high resolution digital print on HP Latex vinyl printers of the custom graphic file. We then finish the printed vinyl graphics with 8518 gloss laminate also from 3M. This media combination is not only very durable, but it is very conformable for vehicle use which allows the graphic to be wrapped around complex curves with minimal distortion and no imperfections. Achieving a paint like finish with the vinyl wrap graphics on a trailer like this results in a professional appearance and extends the life and durability of the graphic and gives your brand a positive and noticeable impact.